NewsBook for Android 1.5/1.6/2.1/2.2
In the future I will add more news in this NewsBook.
If you have any advice or any question, please e-mail to me.
Or if you find some news always does not work.
Please e-mail to me. I will fix it. Thank you.
e-mail: aming.fun@gmail.com
ex: Supported English news as below:
CNN News
BBC News
Engadget
Taiwan News
Reuters News
TIME
WSJ
phAndroid
Soccer News
USA Today
The Age (v4.7.15)
How to download this NewsBook:
1. Please Download from Android Market:
NewsBook

2. If you cannot find this NewsBook in the Android Market, Please e-mail to me.
I can send a APK file to you.
3. Scan the image:
NewsBook comes with following features:
1.Support many news(English, Chinese, Japanese).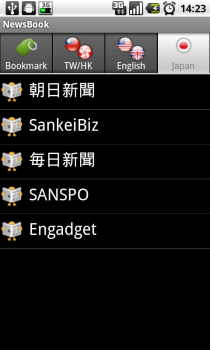 2.Bookmarker feature:
Press your MENU button on Bookmarker and News items page.
3.Unify news format:
Vertical screen:
Horizontal screen: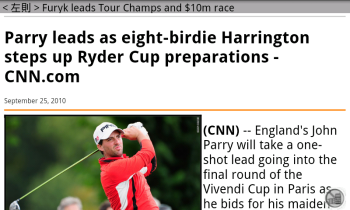 4.Quick view:
Please slide your finger on present news page. (Slide Left/Right)
5.Text color: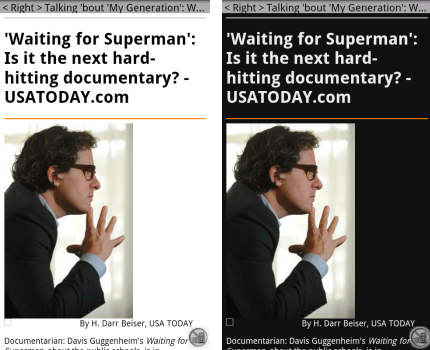 6.Multitouch Operation:
7.Translation:
In the future I will add more select language.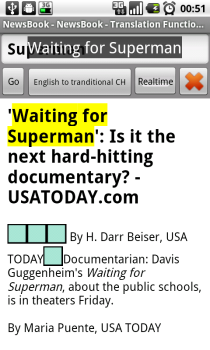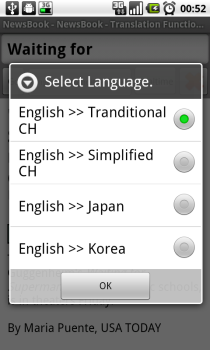 8. Screen lock: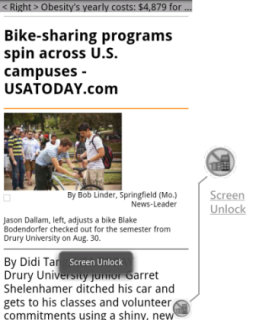 9.NewsBook is Multilingual version.
It supported English, Chinese, and japen language